First International Quantum Communication Conclave
In Technical Collaboration With IEEE Communication Society - Delhi Chapter
27-28 March 2023, Vigyan Bhawan, New Delhi
Day 1 Video
Day 2 Video
Secure communication is always a challenge. The traditional key based cryptography has become vulnerable for attacks. Today, hackers have adequate computing power to retrieve the key from the encrypted text in real time. The loophole here is the continuation of the communication as the message sending patty is unaware of the compromise. An alert when the intruder meddles with the encrypted data or the key that gets transferred to the receiver would be very helpful to stop further damage. Quantum communication supports this paradigm In addition, Quantum computers can provide the much required computing power for breaking the key based secure communication system. To protect the channels from such attacks, Post Quantum Cryptography is picking up.
Secure transfer of the content at very large data rates is the need of the hour to support a plethora of use cases involving banking, transportation, Defense, power distribution, healthcare etc. advancements in quantum physics and communication technologies spanning the emerging 5g and the upcoming 6G have provides the required tools to support these use cases. While standard implementations and benchmarking mechanisms are available in some cases, they still need a lot of customizations. in this conclave experts from across the globe share their implementation experiences, advancements in technologies, utilization of test beds etc. The conclave presents numerous keynote speeches from the experts, Panel discussions and demonstrations. It provides opportunities to connect and collaborate with the domain experts, researchers, policy makers and the industries. The conclave targets emerging and future technologies spanning but not limited to
Quantum Key Distribution
Quantum Random Number Generator
Post Quantum Cryptography
Quantum Networks
Sensors
Advanced detectors
Quantum memory
Testbeds
Quantum communication Standards
Use cases
Implementation issues
It is expected to be useful for the academia and Research community, Service providers, Start-up companies, Standard defining organizations and Regulatory policy makers
One of the objectives of this event is to provides an opportunity for collaboration and partnership among the participants to enable them to work on advanced quantum technologies. It involves the exchange of know-how of implementations, upcoming technology alternatives to address implementation challenges etc.
09:15

Presentation of saplings to the dignitaries
Lighting of the Lamp

09:20 - Welcome Address: Sh. R.R. Mittar, Sr. DDG and Head, TEC, DoT
09:25 - Industry Keynote: Commercializing the Quantum Security Technology:  Sh. Sunil Gupta, CEO, QNu Labs
09:32 - Special Address: Sh. K. Rajaraman, Secretary (Telecom), DoT
09:40 - Special Address: Prof. Ajay Kumar Sood, Principal Scientific Adviser to Govt. of India
09:47

Release of TEC standards on Test Guide of Quantum Key Distribution System
Release of TEC Standards on Quantum-Safe and Classical Cryptographic Systems
Presentation of Pandit Deendayal Upadhyaya Telecom Skill Excellence Awards-2022

10:05 - Special Address: Sh. Devusinh Chauhan, Hon'ble Minister of State for Communication
10:15 - Inaugural Address: Sh. Ashwini Vaishnaw, Hon'ble Minister of Communications, Railways and IT
11:00 - Special Address: Quantum Communication - Dr. Rajkumar Upadhyay, CEO, C-DoT
11:15 - Keynote Address: Quantum Computing: Realization of Quantum Hardware - Prof. Mustafijur Rahman, IIT Delhi
11:30 - Keynote Address: Quantum Materials and Devices - Prof. Bhaskaran Muralidharan, IIT Bombay
11:45 - Keynote Address: Quantum Sensors and devices for navigation, timekeeping and healthcare - Prof. Umakant D Rapol, Project Director, QTF, IISER, Pune
12:00 - Special Address - Dr. Suma Varuguhes, Director General, DRDO
12:15 - Keynote Address: Quantum Memories and Repeaters: Challenges - Dr. Nixon Patel, CEO, QuLabs
12:30 - Keynote Address: Quantum Technologies in Satellite Communication - Sh. N.M. Desai, Director, SAC, ISRO
12:45 - Keynote Address: Single Photon Source and Detector - Prof. Bijoy Krishna Das, IIT Madras
13:00 - Keynote Address: An all-electronic true random number generator - Prof. Kausik Majumdar, IISc
13:15 - Keynote Address: Supporting Quantum Advantage from the Classical Side - Dr. Sadik Hafizovic, CEO, Zurich Instruments AG , Zurich(Online)
14:30 - Special Address - Dr. S. Chandrasekhar, Secretary, DST
14:45 - Keynote Address: Challenges and Prospects for Quantum Technology Development - Sh. Nagendra Nagaraja, CEO, QpiAI
15:00 - Keynote Address: The UK National Quantum Technologies Programme - Sh. Timothy P. Spiller, Director, Quantum Communications Hub, United Kingdom (Online)
15:20 - Keynote Address: DoT Initiatives on Quantum Technologies - Sh. YGSC Kishore Babu, DDG(SRI), DoT
15:30 - Keynote Address: The future of Quantum Communications, from QKD to the Quantum Internet - Dr. Bruno Huttner, Director, ID Quantique, Geneva, Switzerland
15:45 - Keynote Address: TEC Initiatives in enabling standardization and market access - Sh. Abdul Kayum, DDG(6G), TEC
Chair - Dr. Rajkumar Upadhyay, CEO, C-DoT
Moderator - Sh. Abdul Kayum, DDG(6G), TEC
Panelists

Sh. Nagendra Nagaraja, CEO, QpiAI
Dr. Bruno Huttner, ID Quantique
Sh. Nixon Patel, QuLabs
Prof. Urbasi Sinha, RRI
Dr. S.D. Sudarshan, ED, C-DAC
09:30 - Keynote Address: Entangled photon source for free space and fiber based QKD – Highlights from Lab at IIT Delhi - Prof. Joyee Ghosh, IIT Delhi
09:40 - Keynote Address: QKD in Satellite Communication - Prof. R.P. Singh, PRL Ahmedabad
09:55 - Keynote Address: Space-Qualified Quantum Random Number Generator - Dr. Bruno Huttner, Director, ID Quantique, Geneva, Switzerland
10:10 - Keynote Address: Satellite-based Quantum Communication - Prof. Urbasi Sinha, Raman Research Institute
10:25 - Special Address: Sh. Sanjeev Agrawal, Member (Technology), DoT
11:00 - Special Address: Smt. Pamela Kumar, Director General, TSDSI
11:10 - Keynote Address: Imminent Quantum Threat - Sh. Tommi Lampila, Director of Business Development, Xiphera, Finland (Online)
11:20 - Keynote Address: Security in the Quantum-Era - Sh. Narendra Nath, Joint Secretary, NSCS
11:30 - Keynote Address: Quantum Key Distribution System - Sh. Atul Kumar Gupta, Group Leader, C-DOT
11:40 - Keynote Address: Post Quantum Cryptography Systems - Sh. Prashant Chugh, Group Leader, C-DOT
11:50 - Keynote Address: Post-Quantum Cryptographic Migration and Cryptographic Agility - Prof. Prabhakar Krishnan, Scientist. Amrita Center
12:00 - Keynote Address: Post-Quantum Cryptography in HSMs - Sh. Subhra Kanti Das, Head Research & Technology –Thales
12:15 - Special Address: Sh. Uma Shanker Pandey, Member(Services), DoT
12:30 - Keynote Address: ETSI standardization work on Quantum-Safe Technologies - Sh. Matthew Campagna, AWS Cryptography, United States(Online)
12:45 - Keynote Address: Metro Area Quantum Access Network Testbed - Prof. Anil Prabhakar, IIT Madras
13:00 - Keynote Address: Quantum Simulators for research and development of standards, Benchmarking & validation - Prof. C. M. Chandrashekar, IISc, Bengaluru
13:15 - Keynote Address: Standardization developments at NIST in Post Quantum Cryptography - Dr. Dustin Moody, NIST, US (Pre-recorded Talk)
14:30 - Special Address: Quantum Communication: Use Cases in Defense - Lt. Gen. M.U. Nair, SO-IN-C, Indian Army
14:45 - Keynote Address: Quantum Communication: Use Cases in the Telecom Sector - Sh. Satish Jamadagni, Vice President, Reliance Jio
15:00 - Keynote Address: Quantum Communication: Use Cases in the Fintech Sector - Dr. P. Syam Kumar, IDRBT
15:15 - Keynote Address: Quantum-safe communication infra in SK Telecom - Sh. Dong-Hi SIM, SK Telecom, South Korea
15:30 - Keynote Address: Applications of Quantum Technologies - Sh. Animesh Aaryan, CEO, Taqbit Labs
15:45 - Keynote Address: QKD & PQC: approaching security as an onion - Dr. Bruno Huttner, Director, ID Quantique, Geneva, Switzerland
16:00 - Keynote Address: Free Space QKD - Creating practical QKD networks - Sh. Dilip Singh, Chief Product Officer, QNu Labs
16:15 - Keynote Address: Quantum and the Cybersecurity Imperative - Sh. Vikram Sharma, CEO, Quintessence Labs
Chair - ADG from Signals Directorate, IHQ of MoD
Moderator - Sh. Abdul Kayum, DDG(6G), TEC
Panelists

Ms. Shikha Srivastava, Director, Member Board, C-DOT
Sh. Satish Jamadagni, Reliance Jio
Sh. Dong-hi SIM, SK Telecom, South Korea
Dr. Bruno Huttner, ID Quantique, Switzerland
Sh. Sunil Gupta, CEO, QNu Labs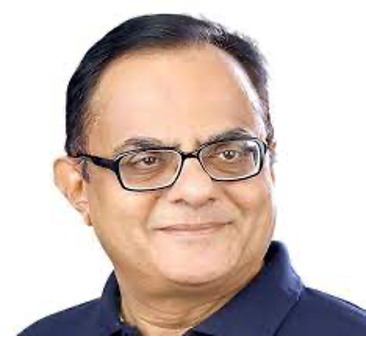 Prof. Ajay Kumar Sood
PSA to Govt. of India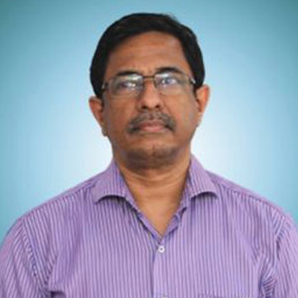 Shri K. Rajaraman
Secretary, DoT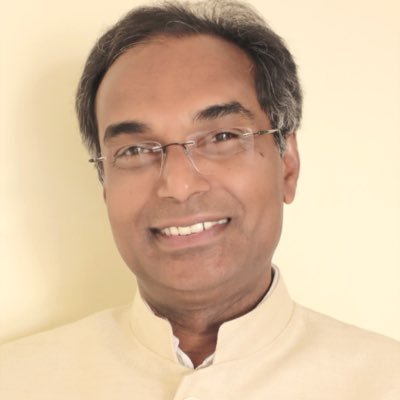 Dr. S. Chandrasekhar
Secretary, DST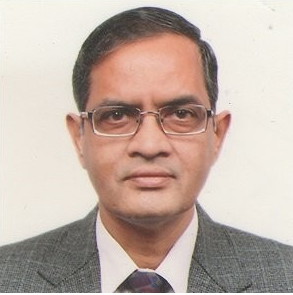 Shri Sanjiv Agrawal
Member(Technology), DoT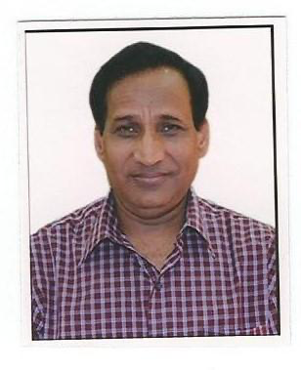 Shri Uma Shankar Pandey
Member(S), DoT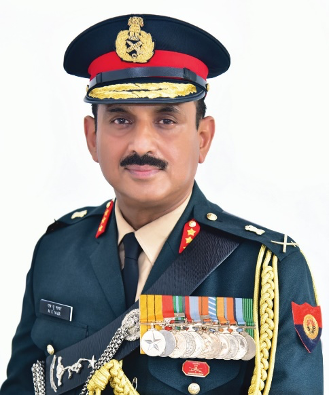 Lt. General M.U. Nair
SO-IN-C, Indian Army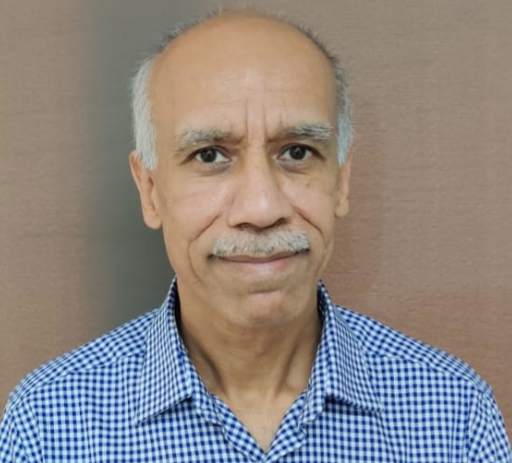 Sh. R.R. Mittar
Sr. DDG and Head, TEC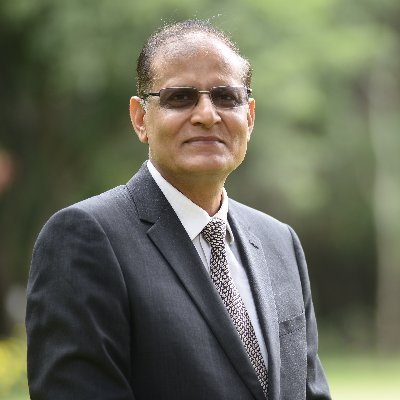 Dr. Rajkumar Upadhyay
CEO, C-DoT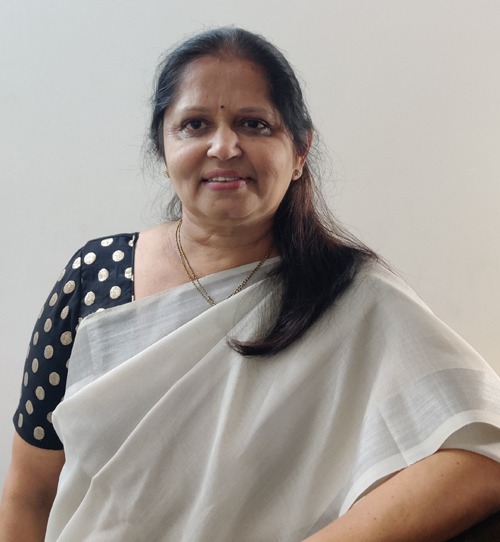 Dr. Suma Varuguhes
Outstanding Scientist & Director General MED, CoS & CS (MCC)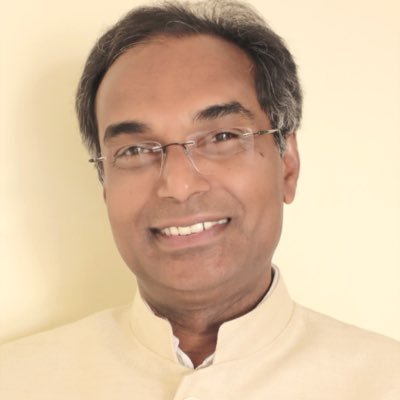 Dr. S. Chandrasekhar
Secretary, DST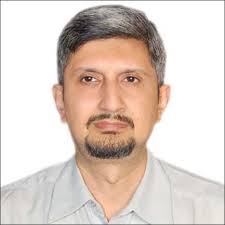 Dr. Samir V Kamat
Chairman, DRDO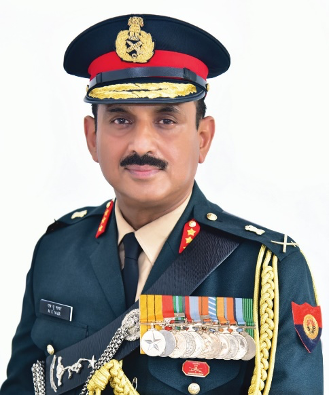 Lt. General M.U. Nair
SO-IN-C, Indian Army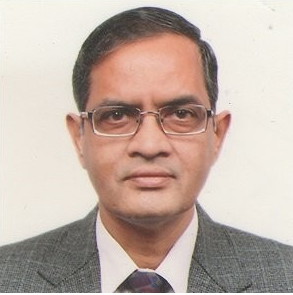 Sh. Sanjeev Agrawal
Member(T), DoT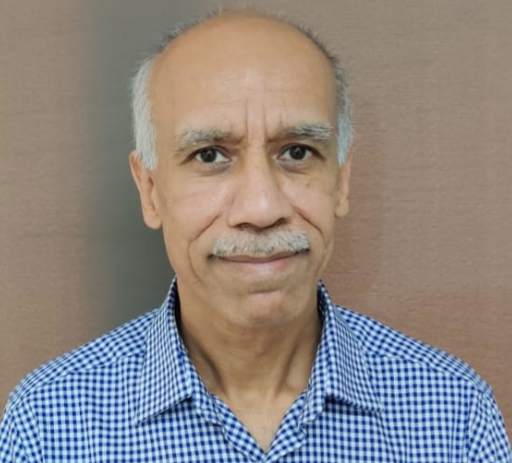 Sh. R.R. Mittar
Sr. DDG and Head, TEC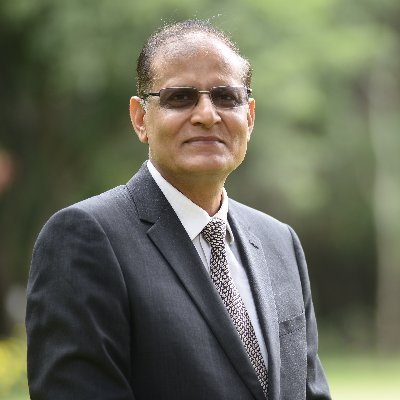 Dr. Rajkumar Upadhyay
CEO, C-DoT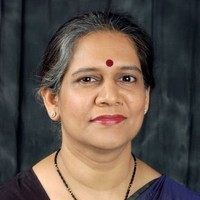 Smt. Pamela Kumar
Director General, TSDSI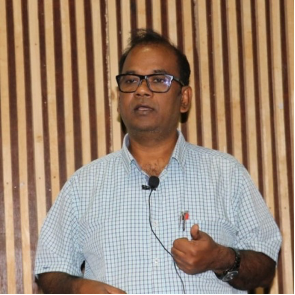 Prof. Bijoy Krishna Das
IIT Madras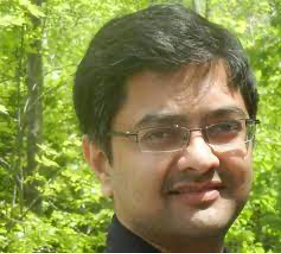 Prof. Kaushik Majumdar
IISc, Bengaluru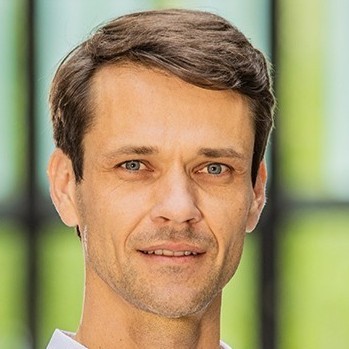 Dr. Sadik Hafizovic
CEO, Zurich Instruments AG, Zurich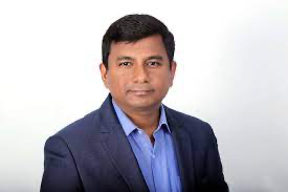 Prof. Mustafijur Rahman
IIT Delhi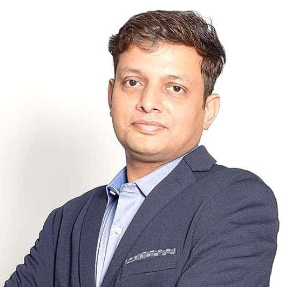 Sh. Nagendra Nagaraja
CEO, QpiAI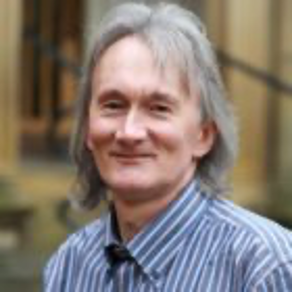 Sh. Timothy P. Spiller
Director, Quantum Communications Hub, UK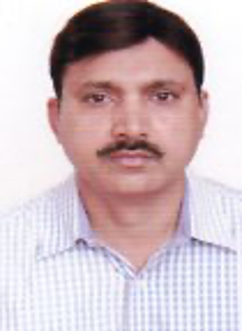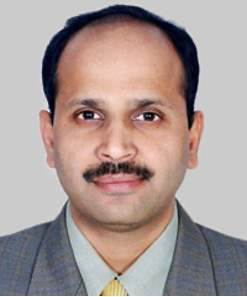 Sh. YGSC Kishore Babu
DDG, DoT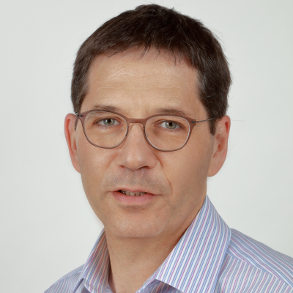 Dr. Bruno Huttner
Director, ID Quantique, Geneva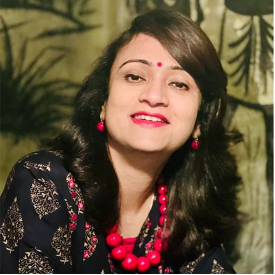 Prof. Urbasi Sinha
Raman Research Institute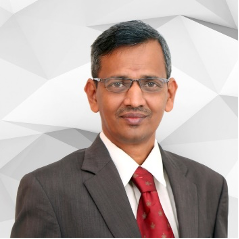 Dr. S.D. Sudarsan
Executive Director, C-DAC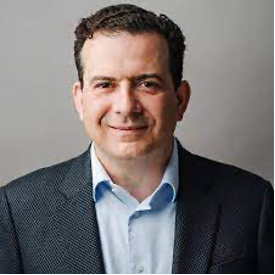 Prof. Michele Mosca
Co-founder, Institute for Quantum Computing, Waterloo, Canada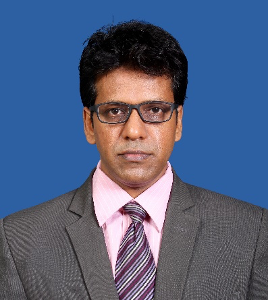 Prof. Prabhakar Krishnan
Scientist, Amrita Center for Cybersecurity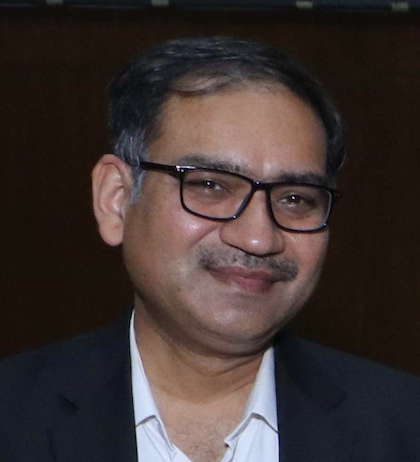 Dr. Pankaj Dalela
Director, Member Board, C-DoT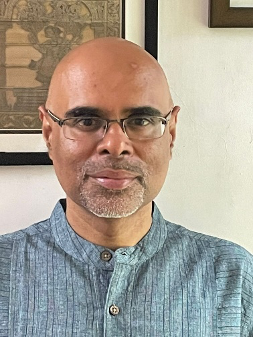 Prof. Bhaskaran Muralidharan
IIT Bombay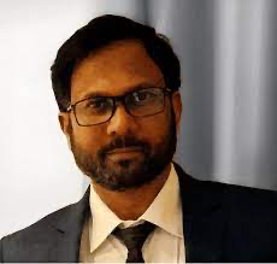 Sh. Dilip Singh
Chief Product Officer, QNu Labs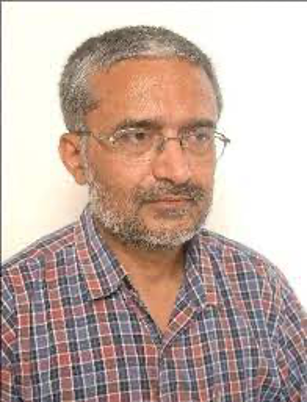 Prof. R.P Singh
Physical Research Laboratory, Ahmedabad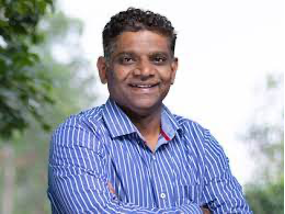 Prof. Umakant D Rapol
Project Director, QTF, IISER, Pune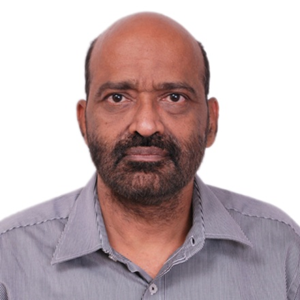 Sh. G. Narendra Nath
Joint Secretary, NSCS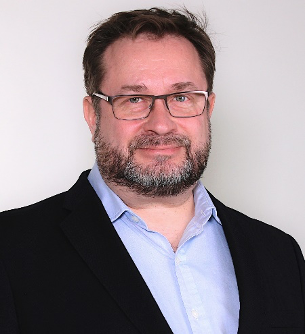 Sh. Tommi Lampila
Director of Business Development, Xiphera, Finland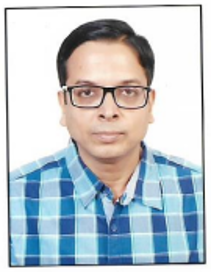 Sh. Atul Kumar Gupta
Group Leader, C-DoT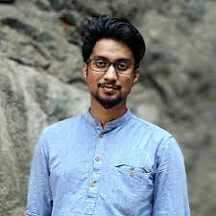 Sh. Animesh Aaryan
CEO, Taqbit Labs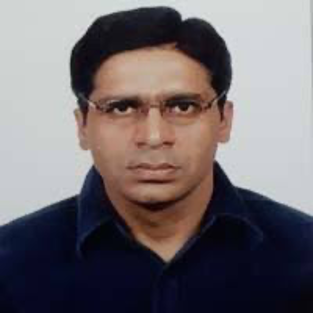 Sh. Prashant Chugh
Group Leader, C-DoT
Sh. Subhra Kanti Das
Head, Research & Technology, Thales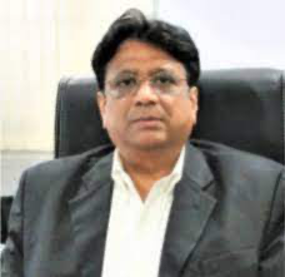 Sh. Nixon Patel
CEO, QuLabs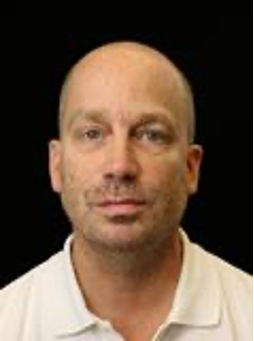 Sh. Matthew Campagna
Amazon Web Services Cryptography, United States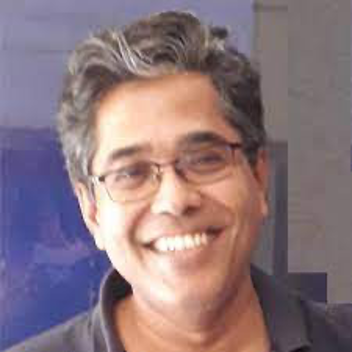 Prof. Anil Prabhakar
IIT Madras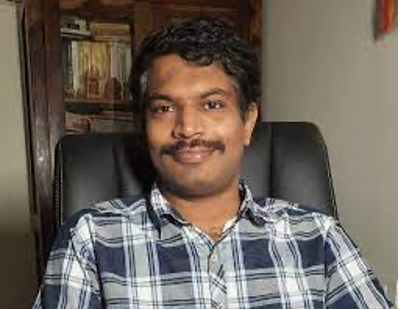 Prof. C. M. Chandrashekar
IISc, Bengaluru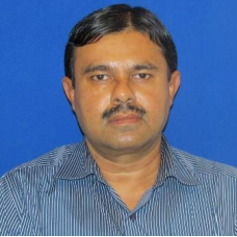 Shri Nilesh M. Desai
Director, SAC, ISRO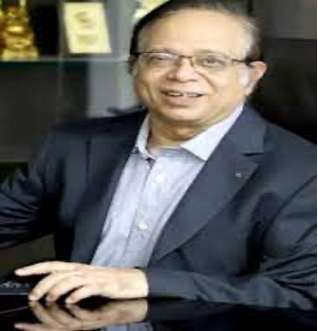 Prof. D. Janakiram
Director, IDRBT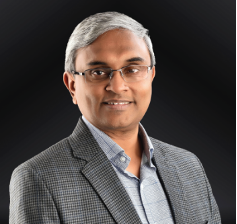 Sh. Sunil Gupta
Co-founder & CEO, QNu Labs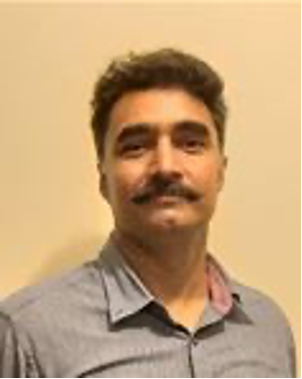 Sh. Satish Jamadagni
Reliance Jio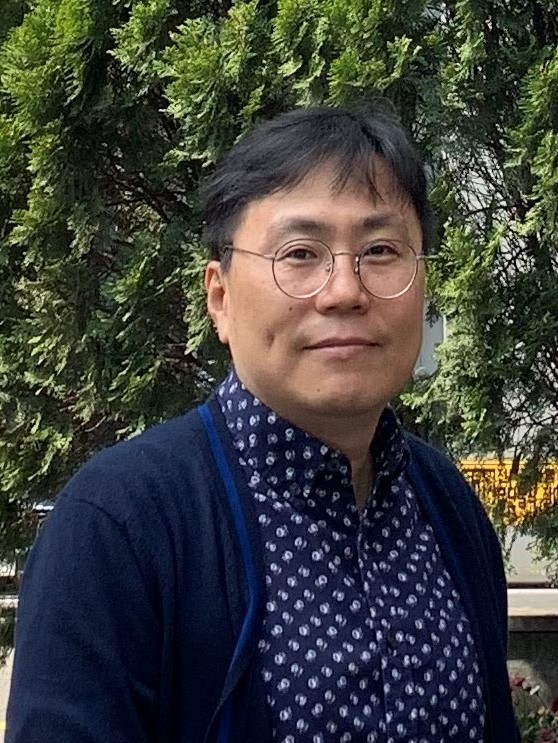 Dr. Dong-Hi SIM
SK Telecom, South Korea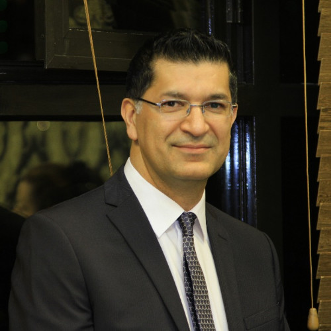 Sh. Pejman Panahi
Senior Director, ID Quantique, Geneva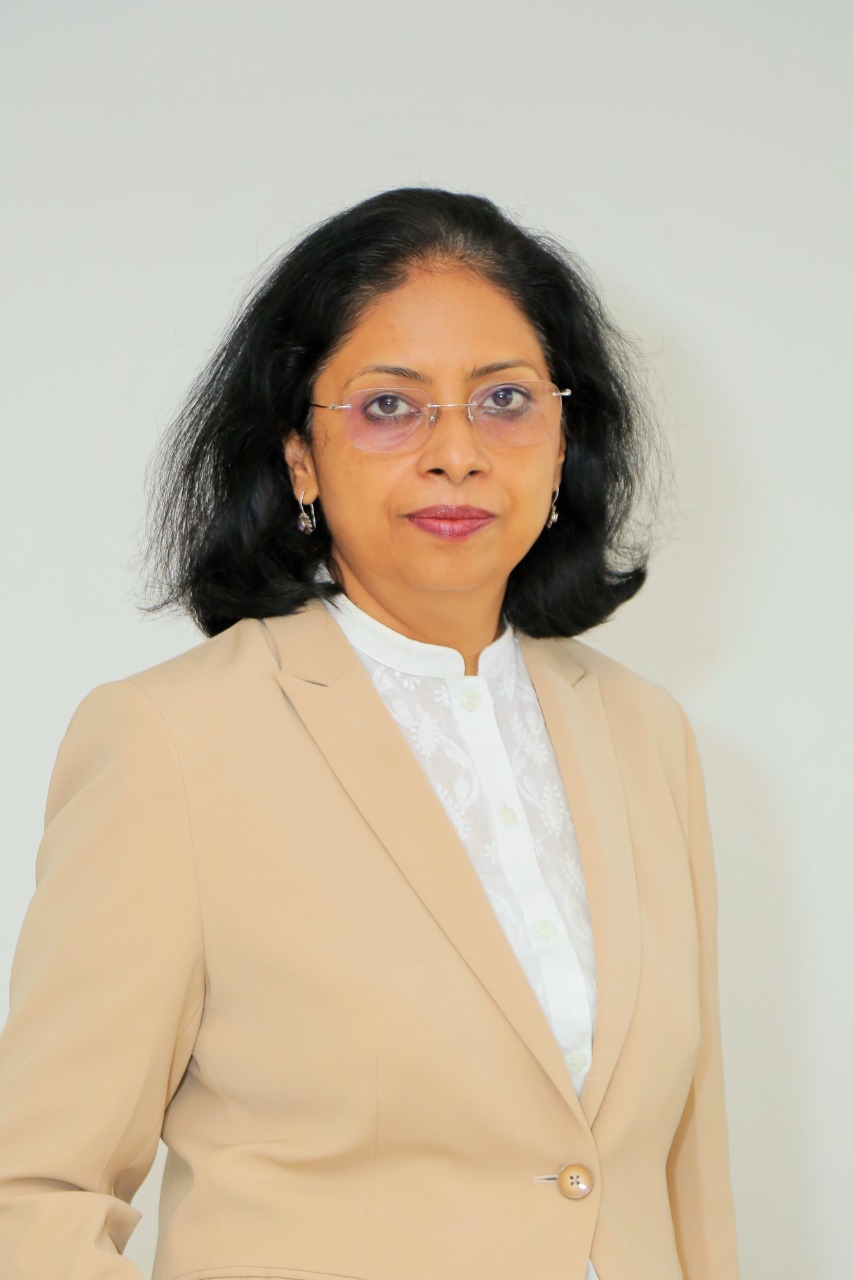 Smt. Shikha Srivastava
Director, Member Board, C-DoT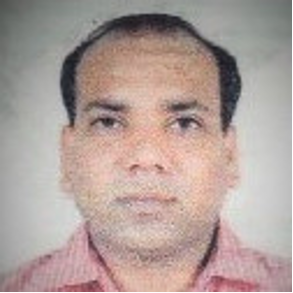 Sh. Pradeep Kumar
CEO, Qbit Labs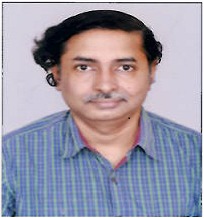 Dr. Manjunath Iyer
Wipro Limited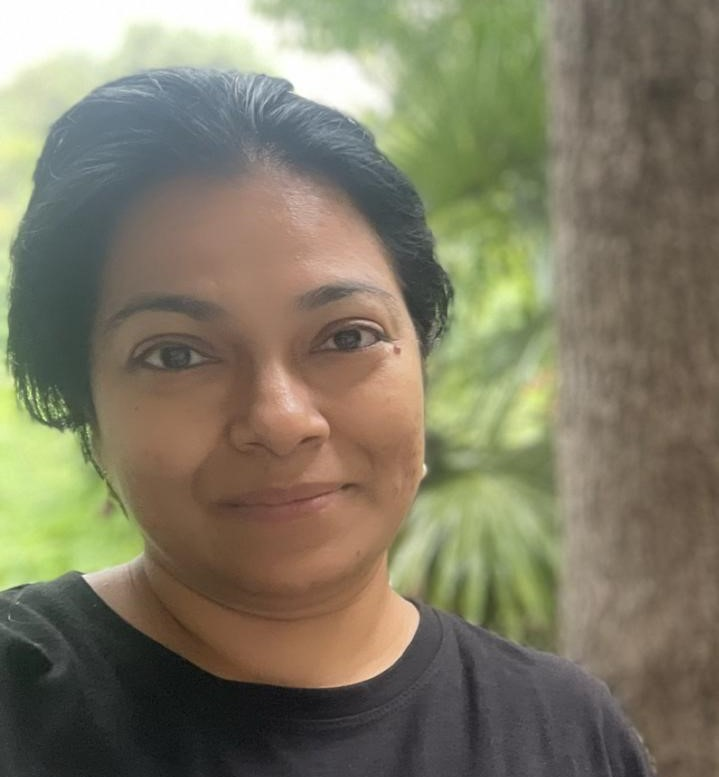 Prof. Joyee Ghosh
IIT Delhi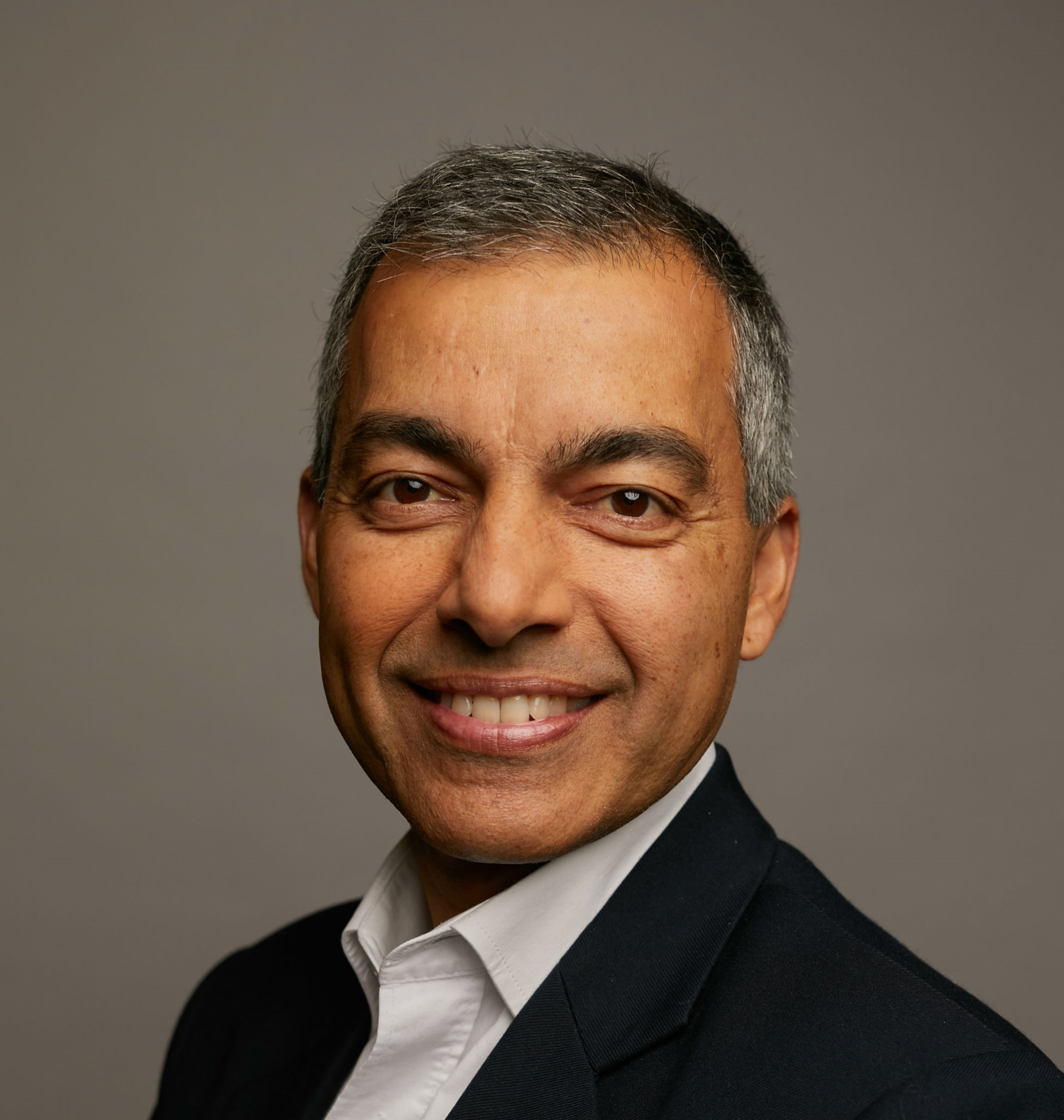 Dr. Vikram Sharma
CEO, Quintessence Labs, Australia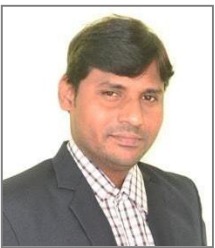 Dr. P. Syam Kumar
Professor, IDRBT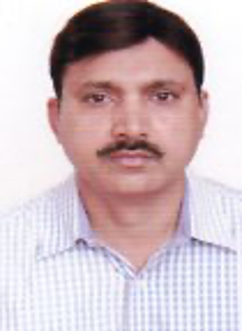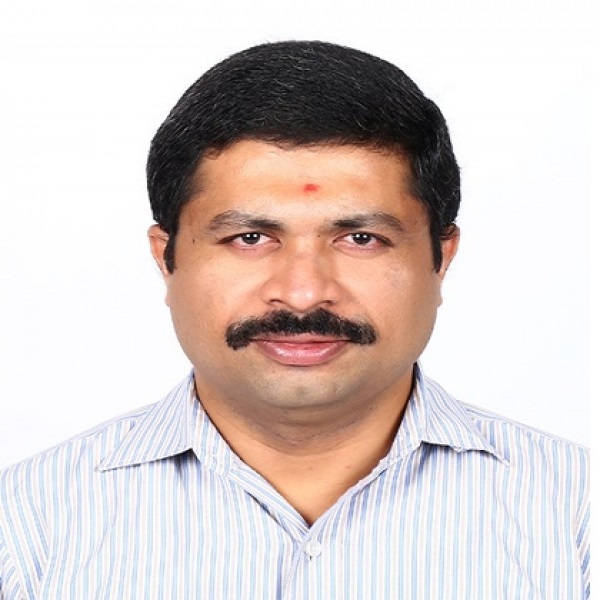 Shri Venkata Rama Raju Chelle
TEC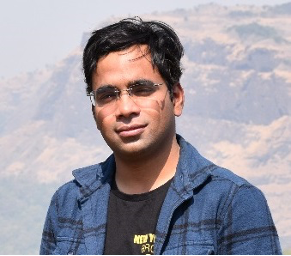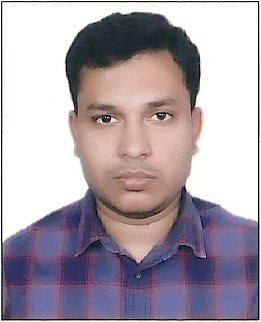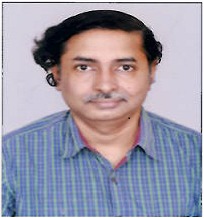 Shri Manjunath Iyer
TSDSI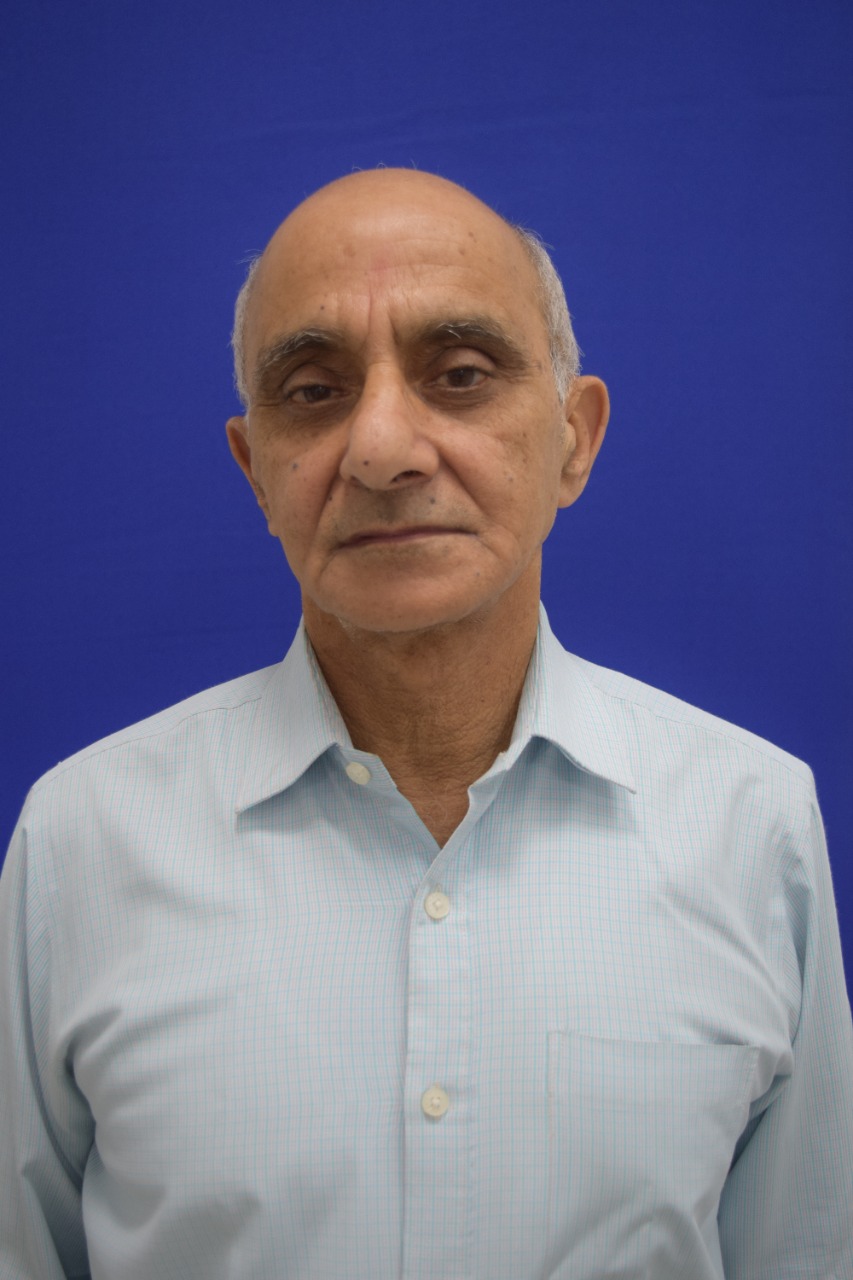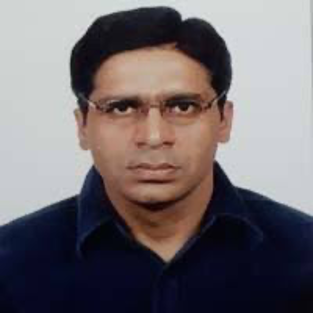 Shri Prashant Chugh
C-DoT